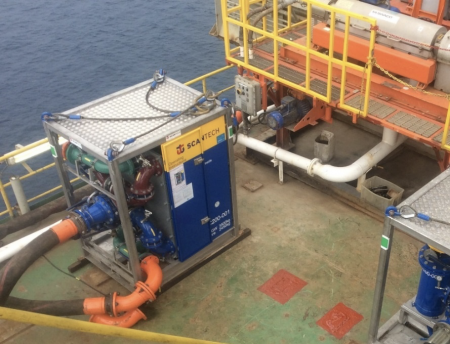 Pleat is in a process of establishing industrial partner(s) for all non-marine areas of use.
Polar Pioneer

Delivered through Sperre
Pleat DN100
Coolers 2
Elements 12
Together with Scan Tech, we have developed a new ultra compact mud cooling system. At a footprint less than 2m2, you can get dual coolers with redundancy manifolds. All packed in a stainless steel container with double-hinged doors for quick and easy access. For more info, visit www.mudcooler.no.
Here's some examples of our mudcoolers in action: